We love fruits and why not? Edible fruits like Apple contains Fiber, Carbohydrate, Water, Vitamin C, Potassium, Sodium, and other antioxidants that are beneficial for the human health.
Fruits can also be consumed as a healthy snack, an appetizer, side dish, and natural supplements because of the nutrients they contain.
But recently, our curiosity drove us to research fruits that are popular in other countries but rare in Nigeria. We are not implying that some of these fruits are not sold in the local market, but they are rare to come by and not as popular as other fruits like apples or oranges.
Find the fruits below
Passion Fruit
Image credit: saporitoovs.com
The passion fruit is a sweet, seedy fruit that can be eaten or juiced and is one of the many species of the passion flower.
Passion fruit is used in different ways depending on your location. In East Africa, passion fruit is used to make fruit juice; in Dominican Republic where it is called 'chinola,' it is used as a fruit preserve; in South Africa, it is known locally as 'Granadilla,' and is used to flavour yogurt.
Read also: A List of Edible Nuts and Seeds
Jackfruit
Image credit: fruitpassion.ch
South India is home to Jackfruit, a fruit that can be eaten when it is ripe and unripe. It can be used in the preparation of a variety of dishes like custards and the seeds can also be dried to make curry.
Jackfruit is also the national fruit of Bangladesh.
Pineapple Guava
Image credit: globalfoodbook.com
The pineapple guava is originally from Brazil, Paraguay, Argentina, Colombia, and Uruguay and is now planted in different parts of the world.
Pineapple guava usually drops from the tree once it ripens and may start rotting if not consumed quickly. Unripe pineapple guava tastes bitter, while ripened pineapple guava tastes sweet.
Strawberry Guava
Image credit: thefruitforest.com
What we love most about this fruit is it's many health benefits. Strawberry guava contains antioxidant, anti-inflammatory, and antimicrobial properties in addition to a high amount of Vitamin C.
The fruit can be eaten as a whole, can be used to make jam, and its seeds can be roasted as a substitute for coffee.
Huckleberries
Image credit: wholesalenurseryco.com
Huckleberries were traditionally collected by Native American for food and medicine., Today, huckleberries are used as food and traditional medicine. The fruit is used in the production of jam, beverages, tea, pancakes, salad dressings, and syrups. As a traditional medicine, huckleberries are used to treat heart ailment and infections (Wikipedia)
Blackberry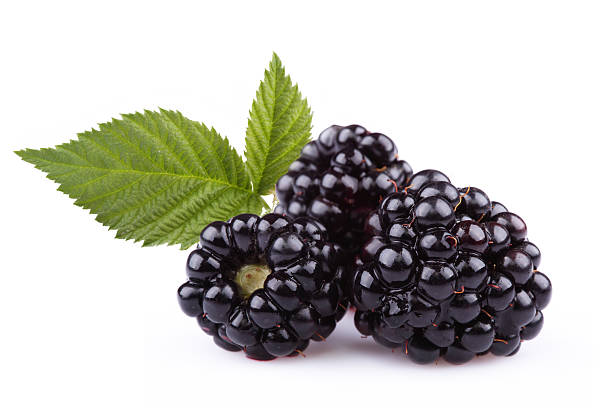 Image credit: istockphoto.com
Not your blackberry phone please 🙂
Blackberry is one of the edible fruits in the Rosaceae family. Blackberries contain dietary fiber, Vitamin C and Vitamin K. Its seed contains Omega-3, proteins and carotenoids.
Mexico is the leading producer of blackberries worldwide.
Persimmon
Image credit: wikipedia.com
The most widely cultivated persimmon is the Oriental or Japanese persimmon. Persimmons can be eaten fresh, raw, dried, raw or cooked.
They can also be used in puddings, salads, and toppings for breakfast cereal.
Pomegranate
Image credit: homeremediesweb.com
Pomegranate originated from modern-day Iran through Afghanistan and Pakistan to Northern India. We love the shape of the fruit and its versatility. Pomegranates juice can be sweet or sour and is widely distributed from modern-day Iran through Afghanistan and Pakistan to Northern India
Calabash
Image credit: Wikipedia
Related : Origins of Indigenous Crops in Africa.
Also called bottle gourd, the calabash fruit is native to tropical Africa and is cultivated for ornamental and edible purposes. Young calabash fruits are edible and are usually cooked as a vegetable. The mature gourds are made into water bottles, spoons, pipes, and many other utensils and containers;
African Cherry Orange

African Cherry Orange is a fruit that is native to West Africa. The African Cherry Orange is peeled to reveal the edible part.
Apricot
Image Credit: Wiktionary.org
Apricots are edible fruits that are about 26 – 39 ft tall, with a spreading canopy. The origins of Apricot are not certain but it is known to have been grown in Armenia for a long time.
According to the United Nations Food and Agriculture Organization, the top producers of Apricot are Uzbekistan, Turkey, Iran and Italy.
Pistachio
Image credit: draxe.com
The pistachio is a member of the cashew family and it originated from Central Asia and the Middle East. The pistachio and it takes approximately seven to ten years for it to reach a significant production scale.
Cassabanana
Native to South America, Cassabanana is grown as an ornamental plant and its delicious melon-like taste fruit. The mature fruit can be eaten or made into preserves while the immature fruit can be cooked as a vegetable.
We hope you spot some of these fruits on your next trip to the supermarket and buy some out of curiosity or to try something new.
If you happen to find or try any of these fruits, we would love to feature you. Tweet at us @farmcrowdy or tag us on Instagram at – farmcrowdyng.
Download the Farmcrowdy mobile app to get instant notifications whenever a new post is published on the blog.
Click here to learn more about the app before you download it.
Facebook Comments